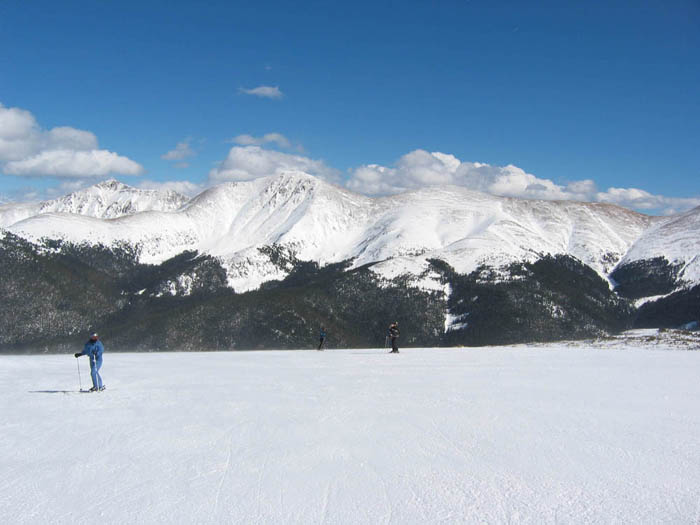 Espresso News 2003
November
I've succumbed to the Live Journal trend and started my own online journal. Meanwhile my novel has at last passed the 30,000 word mark! We visited the Blue-John cavern near Castleton on a research visit. A few photographs of Castleton are collected here.
August/September
Holiday'd in Assynt in the Northern Highlands, staying near Lochinver, which has expanded substantially since my last visit in 1990. We climbed Stac Pollaidh & Canisp, explored several stretches of coast line, spent a few days sea-cliffing at Reiff & Achmelvich, consumed the excellent local fish & shellfish, and spotted lots of wildlife.
The weather wasn't entirely kind and my ankle injury precluded too much walking, so the comprehensive DVD section of Borders in Inverness received several visits, as did the adjacent cinema showing Pirates of the Caribbean. Back at the chalet, we huddled by the (electric) fire to conduct an impromptu Johnny Depp retrospective.
June/July
Spent a week at Ty Newydd (former home of Lloyd George, now the Welsh creative writing centre) in Snowdonia, walking, talking, eating, drinking & (occasionally) writing with my fellow MPhillers from Glamorgan. Lots of walks in Wales & the Peak District over the summer, including Shining Tor (Peak District), peaks near Corwen (N. Wales), Foel Fras & Drum from Rowen, and Drosgyl via Rhyader Falls (Snowdonia).
The results of the Mithril Awards 2003 were announced. Total nominations reached almost 600 works -- more than triple expectations.
May
Met lots of old friends at Gareth & Dara's wedding in Cambridge. The Thai banquet at the reception was both impressive and delicious.
Spent an exceptionally hot & sunny weekend in the Lake District, successfully climbing Skiddaw, Skiddaw Little Man, Red Pike, High Crag & High Stile, despite my injured ankle. [Photos to come]
The Mithril Awards received a staggering 250 nominations in their first week! Meanwhile, my online survey about the classics of literature has just passed 250 responses, and I know a lot more about html than I ever wanted to know...
April
A very pleasant Easter was spent rock-climbing, walking the coastal paths and consuming cream teas at Land's End in Cornwall. A rare opportunity to see me on a rockface can be found here (on Alison's Rib, Bosigran), and there are pictures of Sennen here, including a wrecked trawler.
Meanwhile, Una & Co. inculcated me into the delights of DS9 during a video marathon weekend in Cambridge (the Bond pastiche episode, Our Man Bashir, came out a clear favourite amongst all participants), and nominations for the Mithril Awards for Tolkien fanfiction, poetry & critical essays opened on 24 April.
March
16 days, 21 concerts, 28 pianists, five Steinways and a heck of a lot of work for the piano-tuner, as the director Kathryn Stott put it : the Piano Festival at the Manchester Bridgewater Hall has just ended. We heard twelve of the pianists in two concerts. A brief review of the World Premiere of Graham Fitkin's Circuit for Two Pianos, commissioned by Kathryn Stott and the BBC Phil for the festival, can be found here.
The finale of the festival was a romp through four Russian concertos, from the little-performed (Khachaturian & Jean-Yves Thibaudet), via Shostakovich no 2 and Prokofiev no 2 (Mikhail Rudy & Severin von Eckardstein, respectively) to the obligatory warhorse (Tchaikovsky & Barry Douglas). Douglas did a great job of putting energy into a piece that the 90% of the audience must have known note perfectly, and Thibaudet, who I've never heard live before, lived up to his reputation with a delicate and sure touch. The young von Eckardstein listened sullenly as Douglas played out the festival, seeming to wonder just what it was about his playing that gave him the bigger pay cheques...
Life is very busy now that my University of Glamorgan course is in full swing. I am writing my novel Jane & Sophia, critiquing other people's work, visiting Cardiff for weekend workshops, starting my thesis project, which will examine literary rewritings ('intertextuality', aka published fanfiction), reading a lot of Victorian novels, and developing a whole new expertise in procrastination. The past week, I've been side-tracked into learning html, as I've decided to try to harness my data-analysis skills and do a questionnaire survey in order to have something to write about. A draft copy of the resulting literature survey is online, feel free to fill it in!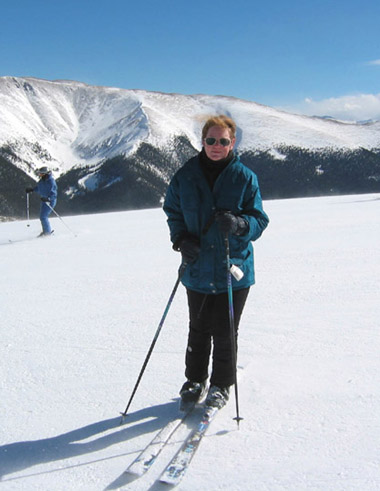 February/March
Just back from skiing in Winter Park, Colorado. The resort looks like an industrial estate but the skiing is excellent -- varied and challenging, with a fun, if windy, bowl -- and there are some excellent restaurants tucked away behind the most unlikely exteriors. Returned home to find the dining room under water: the new boiler installed in absence had burst the old pipes.
Some novels from my reading on the plane you might like to try: Jasper Fforde's The Eyre Affair; Sarah Waters' Affinity (much more interesting than Tipping the Velvet).
Before that it was the B7/B5 Redemption convention that was my excuse for not making progress on the novel. It was good to meet fannish friends, though the conversation turned more often to The Lord of the Rings than to Blake's 7. Some personal highlights were Chris Boucher's interview and writing workshop (B7 script editor & writer), and Tanith Lee's interview (B7 writer).
Progress on my second amateur zine, ttba2, is slow, but I now hope to have it ready in time for summer reading. Energy keeps getting siphoned off into my latest craze, Tolkien.... I blame the penguins...
You can e-mail me at: the_espresso_addict@fireflyuk.net
Last updated 8 November 2004